Choosing the ideal heater for your home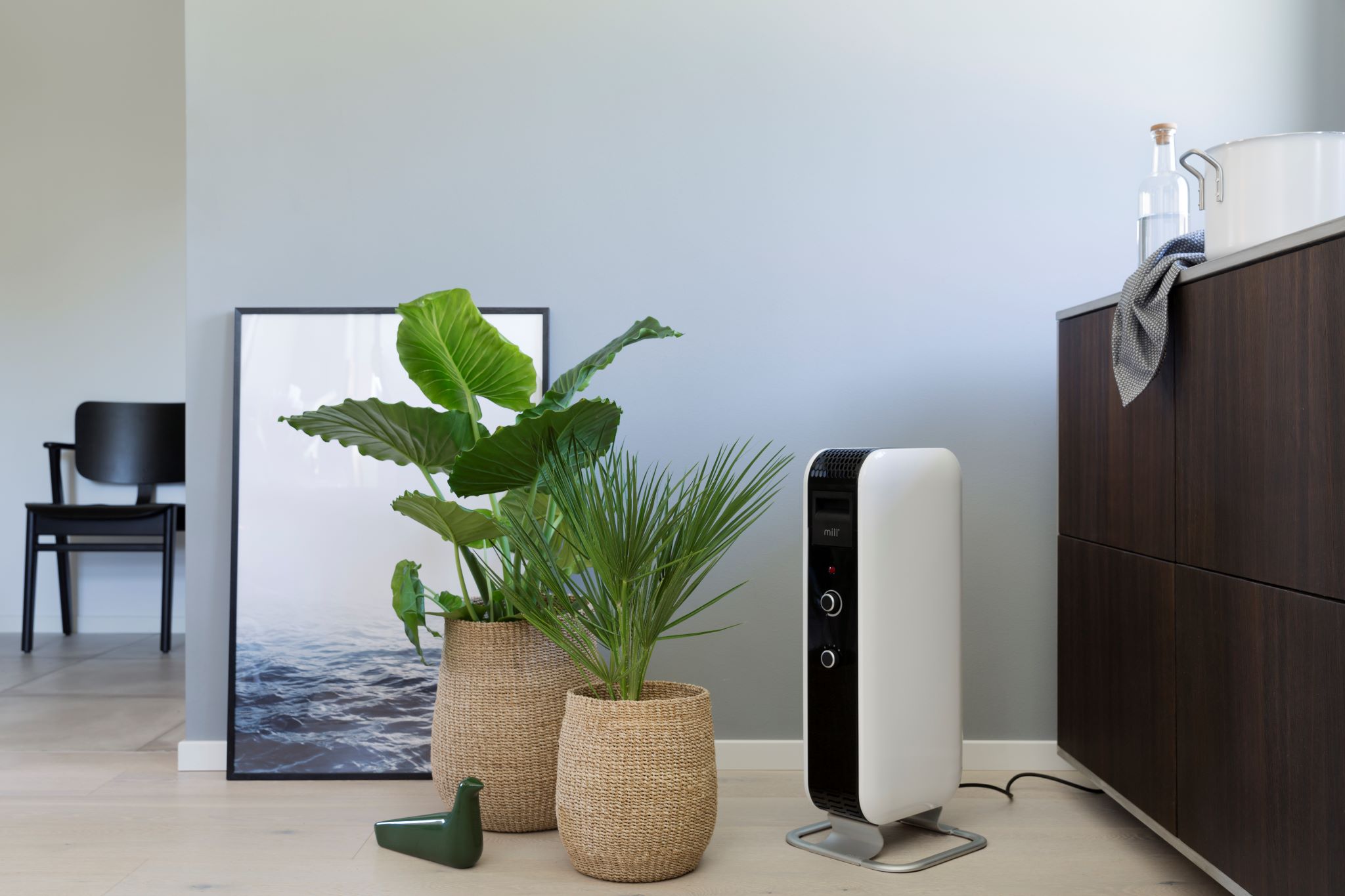 As the weather cools down, more and more people are looking for different heater solutions. Olga Jagelavičienė, Brand Manager at ACC Distribution, shares her insights on how to choose the best temporary heating solution for your home.
The first thing to know is whether the heater will be used as the main heating source or just as an auxiliary heat source. If the home or office is to be heated by electric heaters, then wall-mounted heaters should be chosen, which will not take up space and will integrate harmoniously into the interior of the room. Many households are now installing solar panels on their roofs and generating electricity and are switching to electric heating to replace the more expensive gas heating.
If the heater is to be used as an alternative, supplementary or temporary means of heating during the transitional autumn season, it is recommended to choose a mobile, portable heater.
These heaters come in several types: fan coil heaters or fan heaters, also known as 'breeze heaters', convection baseboard heaters and oil-fired radiators, infrared heaters, and ceramic heaters (PTC).
Fan coil heaters or fan heaters. This warm air heater is a convection heater with a fan that blows warm air. These heaters are suitable for smaller rooms. The advantage of the heater is its size, they are usually smaller in size, they direct the heat flow into a small ambient space, they are fast, and they do not need to heat up (like an oil radiator). However, they are much noisier than other heaters.
Oil radiators. An oil radiator is completely silent, odorless and dustless, and does not dry out the air, making it suitable for use by people with allergies. Oil radiators heat a special liquid. Such radiators are suitable for heating both large and small rooms.
Convection heater. A convection heater radiates heat from the heated heating elements and the heat is distributed by means of a built-in fan. With these heaters (depending on the capacity) you can heat both smaller and larger rooms. These radiators come in different sizes. Convection heaters can be freestanding and can be hung on walls.
Infrared heaters. Heaters that have infrared radiation work according to the natural principle of the sun. It heats not the air but the surfaces of the objects to which it radiates. The objects collect the heat and gradually release it back into the room so that the heat continues to work even when the infrared heater is already switched off. The infrared radiation creates a pleasant feeling of the natural warmth of the sun on the skin. The light emitted should be gentle and not irritate the eyes, so choose models that emit less red light. Such heaters can be used both indoors and outdoors (on terraces and other places), depending on the IP rating.
What to consider when choosing a heater:
Heater capacity. Once you have chosen the type of heater, you need to calculate how much power you need based on the relevant area ratio. Manufacturers provide area/power calculations for a medium airtight house with an average ceiling height of 2,6 m. The average area for which a particular heater is designed is usually indicated in the product description, and often manufacturers also provide calculators. On average, between 70 and 100 W per square meter is recommended, depending on how well insulated the house is. For large rooms, several heaters are recommended.
Energy efficiency of the heater. The least energy-efficient heaters are those that have an off/on function. It takes a lot of electricity to switch the heater off and then on again after a while. More energy efficient heaters are those that have the functionality to continuously "monitor" the room temperature and keep it even. Such a heater heats the room until a predetermined temperature is reached. As soon as the room temperature cools down, the heater notices and ensures that the room temperature remains constant. This process is extremely efficient and energy-saving, as the heater heats only as much as is necessary to provide the correct heat.
IP class. If the heater is to be used in a wet room (such as a bathroom), it is important to consider the IP rating of the heater, which indicates how water-resistant the heater is and whether it can be used in such rooms. The IP protection class describes the resistance of an electrical device to certain environmental factors and objects. The first number indicates the resistance to solid bodies or objects such as dust. Its value ranges from 0 to 6. The second number indicates the resistance to liquids such as water. The value is between 0 and 8.
Control of heaters. The most modern heaters also have integrated LCD displays and smart controls to monitor and regulate the room temperature, simply by indicating the desired temperature on the screen, the different heat modes (like night, etc.) and a timer that allows you to set a heating schedule from 1 to 24 hours. The heater has a cold monitoring function that prevents the room from cooling down e.g. during a person's holiday or when the person is not at home. All these settings can be made either on the control panel or via the smart app.
Security. When choosing a heater, you should pay attention to whether it has: rollover protection, overheating protection, an audible alarm, or an internal switch that automatically switches off the power if the heater accidentally tips over. This can be protection against a possible fire or other accident. Manufacturers state that smart heaters that have remote control can be left unattended, unlike non-smart heaters.
Air quality. If the indoor air is very dry, it is recommended to use an oil-fired radiator, as this type of heater is the least dry. Fan heaters that blow hot air are the most dehumidifying.
Heater surface. Heaters can have metal, steel and glass surfaces. In this case, the glass surface heats up the least, while maintaining the same efficiency of the heater, which is why glass wall heaters are recommended for children's rooms. Glass is a tempered and safe solution.
What innovations in heaters have emerged worldwide?
As energy costs rise and consumers increasingly look for more efficient heating solutions, manufacturers are rushing to bring more cost-effective and efficient heaters to the market. Research is being carried out and the latest technologies are being introduced.
For example, the Norwegian Mill wall-mounted heaters – the first on the market a few years ago – have integrated Wi-Fi functionality and smart PID technology. PID technology is a heating control technology. When the desired temperature is reached, the heater will maintain it by reducing the power level. This means more stable heating with less temperature fluctuations.
The algorithm precisely controls the power – the operating principle is not based on a constant on/off switching of the heater, but on maintaining a constant temperature according to the settings. As the on/off switching of the heater consumes a large amount of electricity, maintaining a constant temperature is one of the factors that can save up to 30% of the electricity consumption.
Such heaters have so-called artificial intelligence that "learns" to adapt to the room conditions. The heater learns how quickly/slowly the room temperature rises/fall over time, so it knows when to start heating to reach the desired temperature at the time scheduled in the app.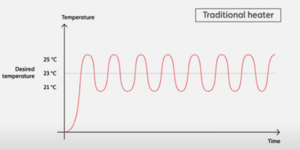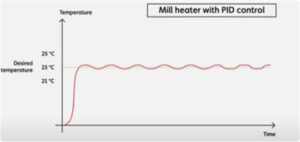 The general trend for heaters is smartness. More and more heaters have smart functionality, so that all smart appliances can be combined into one eco-system. Smartness allows home heaters to be controlled remotely, for example, if you are on a trip to your home and want to return to a room that has already been warmed up, you can remotely switch the heaters on in advance via a phone app.
In terms of design, electric heaters tend to get smaller, narrower and more integrated into modern home interiors. You can also find electric heaters in a wide range of materials: electric radiators in natural stone, toughened glass, scratch-resistant glass, ceramic and other materials.
What is the difference between a heater costing, for example, €20 and €100 and €300? What are the main differences?
The lowest price on the market is for fan heaters. They can be bought for €20 or less. They can be used to heat small rooms quickly, in a selected direction, i.e. to provide basic rapid heating. However, such heaters may not be suitable for more sensitive and allergic persons, as they quickly dehumidify the indoor air and raise dust. Usually, such heaters do not have many different functions.
More expensive from €100. Up to €250, the heaters will have additional rollover protection, which means they will be safer, can be left unattended, will warm rooms faster and will be less drying. These heaters may already have an LCD screen and remote control. Manufacturers of more expensive heaters are also investing more in the design of the heaters, so for €100-250 you can choose a heater with a more attractive design.
From €300 onwards, models will have even more additional features and will be fully intelligent – they can be controlled by an app on your mobile phone and adjusted to your needs. They are smart enough to adapt to indoor conditions and learn. In other words, such heaters may already have predictive heating – a smart intelligence in the heater that learns over time when and at what intensity to heat a particular room, e.g. how long to start heating to reach and maintain a user-specified temperature at a given time. All this helps to save electricity. Other useful features include a child lock, a 'landlord lock', where if the premises are rented out, the landlord can regulate the temperature of the room himself.
What do Lithuanians prefer? What are the most popular heaters in terms of price, brands?
Popular brands in the low-cost category include Adler, Mesko, Esperanza.
Among the more expensive brands, popular ones are smart Mill, Adax, Xiaomi.
Need help building and scaling your company?