Computer Games: Latest Technological Solutions and Trends

In the last three years, the audience of E-games has increased by up to 26 percent, and video games have become one of the most popular forms of communication and leisure time. Over the last few years, the popularity of video games has been largely driven by the pandemics and restrictions of face-to-face interaction which came along it. 
This category shows no sign of stopping in the nearest future, on the contrary – E-games category is projected to grow by about 10 percent per year. Svajūnas Budra, the representative of ACC Distribution, who has been an active observer and participant in this field for the past 5 years, states that pandemics not only lead to a significant growth in the popularity of E-games, but it also had a direct impact on players' behaviour – video games are chosen by increasingly younger people, over the past decade, the market has been prevailed by a trend of choosing team-based games instead of individual games: people form communities and remain their members, discuss tactics, and observe their competitors. E-games tend to increasingly turn into online games, they become less and less predictable and the game process is shaped by gamers themselves. According to S. Budra, it is very likely that in future there will be no more video games where one character goes on a mission.
"Gathering into communities encouraged players to enter social networks, join target groups, share their successful participation in tournaments and gain their followers' recognition. Throughout time successful payers increase the number of their followers, they often get noticed by local or international E-sports clubs, sign contracts of representation of these clubs and attend tournaments where they compete for the million-size prize funds. For example, in 2021 the prize fund of the tournament Dota 2 reached more than 40mln Eur, and 27mln of them were divided only among the three strongest teams," says the representative of ACC Distribution Svajūnas Budra. According to him, there are cases when the career o E-sports players ends with invitation to the real games, for example, live motor sports racing.
In the United States and other countries, E-sports fans already have opportunity to watch live E-sports games in specially equipped sports arenas. E-sports is gaining more attention among large sponsors of traditional sports, it has also received attention from TV channels – Western countries already give opportunity to watch live E-sports tournaments on TV. Video game broadcasting channels, such as Twitch, etc., are installed in the newest TV's.
Key Technological Solutions that Enhance the Sense of Play and Result
Representative of ACC Distribution reveals what you need to become a highly followed player: "First of all, you need to play well. And, likewise in sports, playing well needs a lot of practice. Also, a great part of success depends on player's communication, playing manners, actions. Nevertheless, in case of online games this may not always be enough for the total success. A person must have a maximum sense of the virtual space while playing, the player must be well heard to the members of his team, react quickly and be vigorous. All this is better done with the help of tools that are accurately chosen according to a particular type of game."
According to S. Budra, a frequent mistake of gamers is that they lack understanding of specifics of the game and equipment, get equipment which is totally unsuitable for the game. For example, in strategy games planning, strategy preparation is important, while in shooter games it is important to hear the opponent very well: who and from where is coming, and who says what. In case of the later games, equipment can help for better orientation in the environment and communication with the team. It is disappointing when a player loses only because due to poor headphone sound quality, he or she mishears his or her teammate or opponent's position.
When asked how accurately one should choose the necessary equipment and what is important to know at the verge of the player's career, ACC Distribution representative S. Budra emphasised the key technological equipment and a proper preparation of gaming space.
Effect of a microphone towards the game process and result. Technologies may give video games more comfort, more thrilling sensations, opportunities of a more rapid reaction and a better immersion into the virtual environment.
For example, a high-quality microphone can receive sound which come only at a certain direction, thus eliminating extraneous sounds, noise. There are also modern microphones which may be controlled using remote mobile applications that help to correct the tone of voice, and adjust noise filters. Being very well heard in a game is a very big advantage while playing team-based games," says S. Budra.
In order to achieve a high-quality transmission o interlocutor's voice, we need a proper installation of the microphone. According to the expert, in order to achieve appropriate sound propagation, the chosen microphone must be mounted at a suitable distance so that it is neither too far nor too close, for example, if a microphone is too close to the player (speaking about stand-alone microphones), this may prevent the player from reaching the keyboard, make deformations on the sitting posture. It is more convenient when the microphone has a special holder, is installed from above, does not block video, and does not restrict player's movements while controlling the keyboard and mouse.
Headphones. No gamer could imagine themselves being without headphones. Choosing the most suitable type of headphones is essential. Over-ear headphones (headband) are the most popular as they accommodate larger speakers which result in a higher-quality sound production. It is very important to choose the suitable size ear cups and cushioning. Leather ear cups are easy to take care of but during the hot season (e.g., in summer) these ear cups may cause discomfort. Meanwhile, cloth fabric ear cups ensure better air permeability but are more difficult to take care of.
Another important criterion while choosing headphones is the means of their connection to the device. The market is dominated by wired and wireless (2.4Ghz and BT) headphones. Recently, the popularity of wireless headphones has been growing – their price has been decreasing over the last few years thus they have become more affordable. The latest model wireless headphones can be used for around 48hrs on a single charge, thus if a gamer plays for approximately 3hrs per day, these headphones would need to be charged every two weeks.
It is hard to imagine modern gaming headphones not incorporating a microphone. There are several types of microphones found in the market: some are connected using a 3.5mm jack and can be removed when needed, others have fixed mounting but have a function of pushing into the headset body. High quality directional headset microphones capture the voice of an interlocutor with elimination of the surrounding noise. This is extremely useful for gamers when they play in noisy surroundings.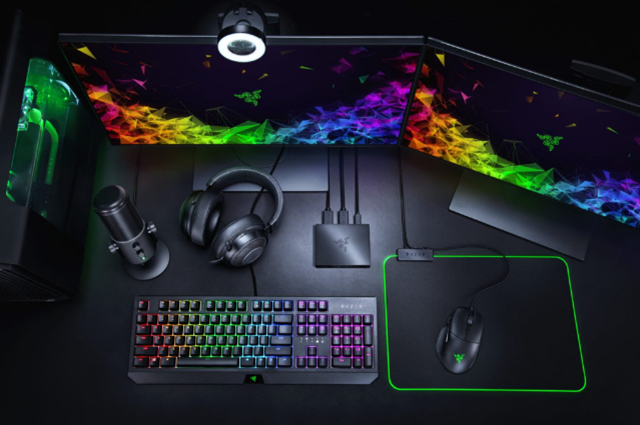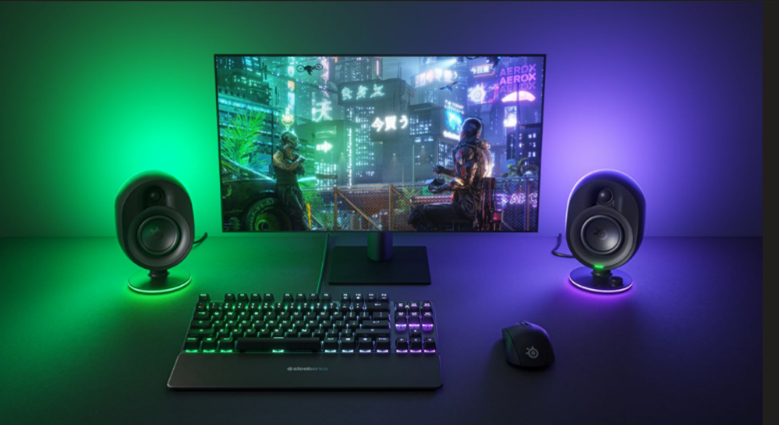 Mouse is one of the most important game controlling devices. When choosing a suitable gaming mouse, first of all I would recommend to pay attention to their shape, size and ergonomics. Mouse must comfortably fit the palm so that the user does not need to make any additional effort in controlling it. One of the most important criteria when choosing a mouse is the sensitivity of its optical sensor which varies between 1.5-30k DPI, connection type and the number of buttons necessary for a particular game.  For example, when playing a shooter game, usually a 4-5 button mouse is enough, whereas when playing MMO strategy games, players choose mouses that have even 19 programmable buttons, e.g.,   Razer Naga X.
When choosing a mouse, it is also important to pay attention to its connection type. Recently, wireless gaming mouses have become very popular due to their comfort use, more freedom of movement, hand manoeuvres. Wireless links that are used in modern wireless gaming mouses ensure rapid response to the player's action.
The choice of keyboard is none of the less importance while playing. Throughout the past 5 years keyboards have greatly improved. Nowadays produced mechanical keyboards are equipped with two level optical buttons (switches).  This type of buttons that are controlled by the flow of light may perform two different functions with the different level of pushing.
For example, when a button is pushed halfway, its function may be adjusted to "walking" action while playing, meanwhile in case of pushing the same button fully – to "running". When playing, especially shooter games, there are situations when you need to make an action with a combination of several buttons. A keyboard with the functionality of macros would be very useful in this case. These keyboards allow programming combinations of several different buttons to be performed with only one click.
Gaming space ergonomics. A player, like any office worker, must have a comfortable workplace. A player usually spends around 2-3hrs not leaving the game, and frequently it lasts even longer. "In this case, technologies, ergonomic table and chair help to keep fatigue away. If a person has unsuitable equipment, incorrect sitting posture, this will result in the player getting tired faster, he will become less attentive and productive. A high-quality monitor is equally important. For example, if a player has a monitor with refresh rate that is lower than 144Hz, his eyes will get tired several times faster than playing by the monitor with a higher than 144Hz refresh rate," says S. Budra.
It is also important to pay attention to the factors such as the choice of chair. It is essential to note whether a chair is covered with a cloth fabric or imitation leather, whether the seat of the chair is made of foam or using materials conforming to the body shape.  Some chairs have adjustable armrests, while others – do not. Which chair one should choose? Adjustable height of armrests is a must when playing. People often face situations when they cannot adjust armrests to the height of their workplace. Armrests then rest on the table and a player cannot reach the keyboard, mouse or other gaming controllers properly. Different possibilities of chair adjustment are useful when the gaming space is used by players of different ages.  
Gamers Become Video Game Content Creators
Gamers do not limit themselves with video games, their wish to share the content of their games with others is also increasing. As a result, we can observe that gamers start live game streaming earlier.
"There is often a misconception that in order to start live streaming, one must have additional equipment for this. Nevertheless, this is only a myth, as almost all players at the very beginning have their basic equipment which allow them to try their strength while live streaming: computer, internet, headset with microphone and controlling devices (console, mouse, keyboard)," says S. Budra.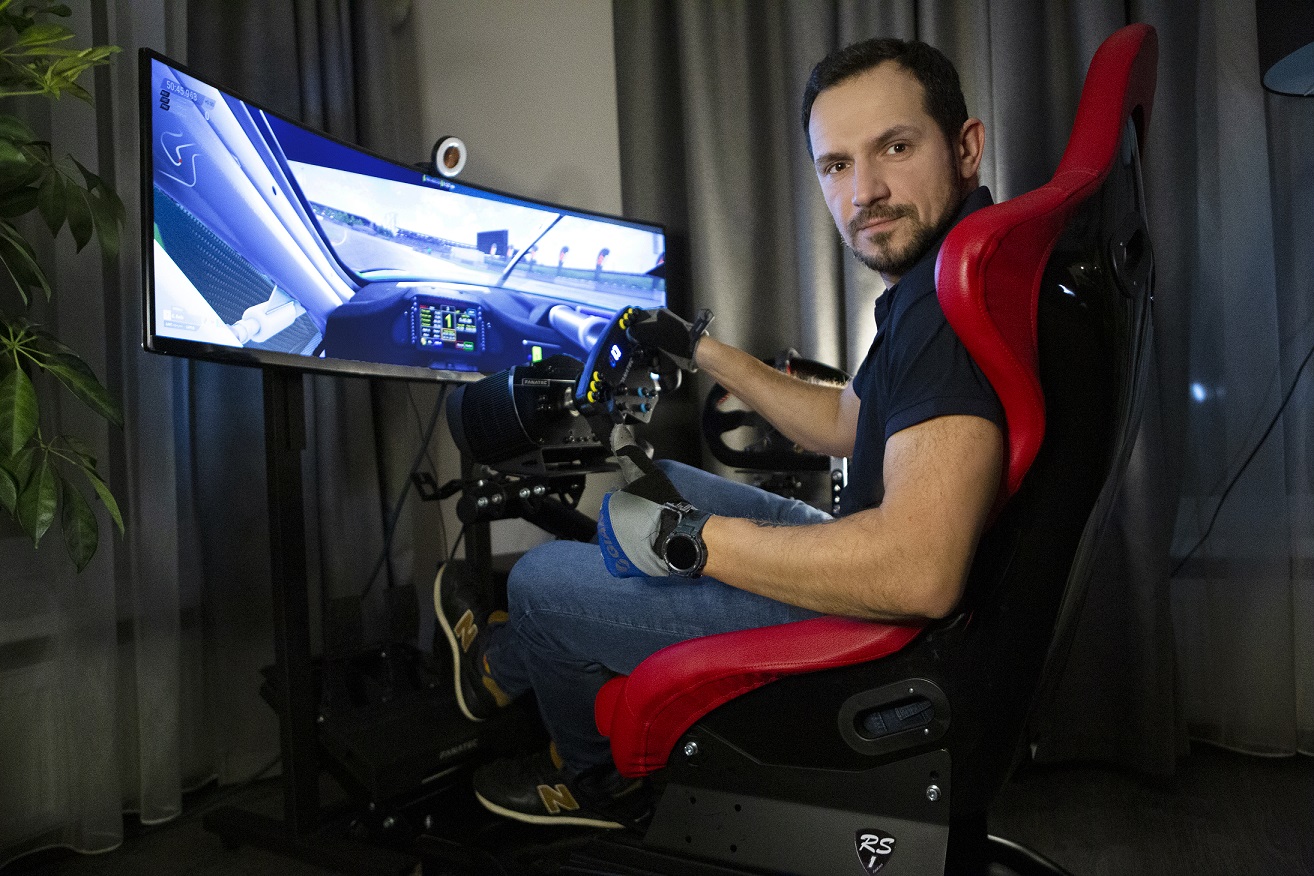 According to the expert, basic equipment is enough for the first try-out but most probably throughout time you will not get much attention or it will be difficult to keep your followers if the quality of your content is inappropriate. Therefore, majority of those who not only want to be great gamers but also to share their game content, use appropriate video, audio and controlling devices.
An important element of live streaming success is lighting. Lighting has different purposes: some lighting solutions are used for background light so that the appearance would be attractive, other – to light the speaker himself so that the people watching live streaming could see the player well. Taking into consideration the fact that live streaming usually takes place in the evening with rather poor lighting conditions, additional good quality lighting is a must in order to reach a high-quality appearance result.
Currently, smart table light fixtures can be paired with computer devices, game or other room lighting installations via wireless interface. Smart light fixtures can then give a rapid response to the process and result of a game. Thanks to this solution, for example, if a person wins the game, colour of entire room can change, or in case of danger it may start flashing thus warning the player about a possible danger. Such background lighting will definitely not look boring and will attract more visitors.
Summarizing, before buying technological devices that are necessary for gaming and can help to enhance the experience of the virtual space, the expert recommends to define all game, family and personal needs as well as functionality and smart features of available devices.
Need help building and scaling your company?