In 2022 consistent implementation of renewal strategy enhanced ACC Distribution's ability to deal with market challenges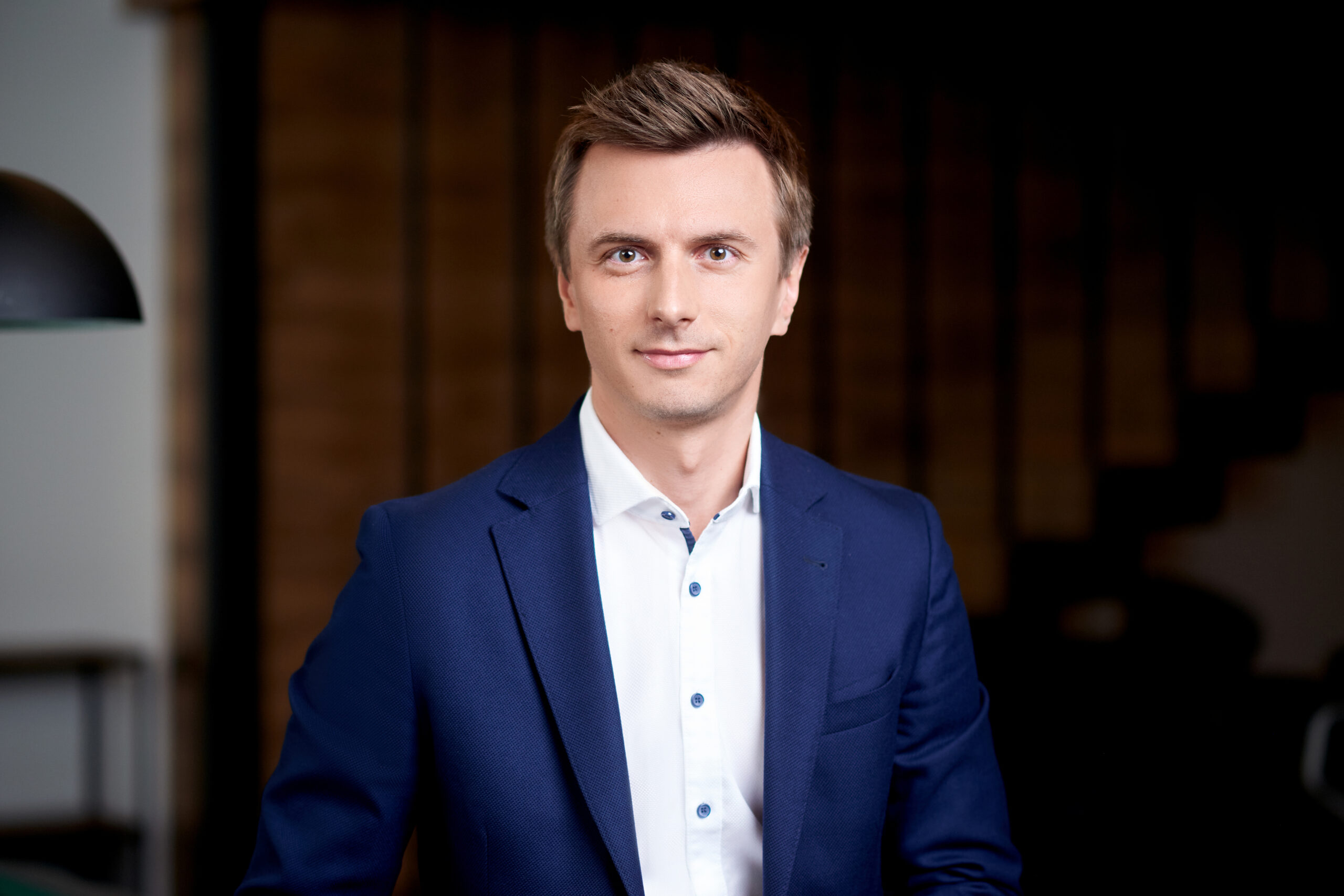 ACC Distribution, one of the largest electronics wholesalers in the Baltic States, earned consolidated revenue of EUR 280 million and net profit of EUR 3.1 million in 2022. That, in comparison to 2021, is a decrease of 6% and 53% respectively.
"Last year, the entire technology equipment market faced challenges of oversupply and reduced demand, while the costs of transportation, warehousing, wages and other costs increased. As a result of the energy crisis, record inflation and general market uncertainty, consumers' real incomes and purchasing priorities have changed. Despite rather turbulent market and economic situation, ACC Distribution has remained sustainably profitable, with a consistent renewal of the product range and modernisation of business processes. We plan that the implementation of the renewal strategy will enable our company to grow in the challenging year of 2023," said Žymantas Baušys, CEO of ACC Distribution.
Demand remained for higher quality and business products
Last year, demand in the Baltic States fell in many categories of end-user technology equipment. For example, the market for laptops, monitors, and TVs decreased by around 10%.
"Naturally, this was also due to the saturation of the market during the pandemic period, when sales increased in almost all categories. It will take a few years for technological progress to stimulate the renewal of the devices we bought in period of 2020-2021. On the other hand, we can also see that the challenges of energy prices and the increasing focus on sustainability in society are encouraging consumers to renew their existing appliances and invest in more energy-efficient and longer-lasting products." commented Ž. Baušys. This partly explains the market trend of moving towards more expensive and higher-quality appliances in almost all product categories.
Business-oriented technologies such as specialized computers, data storage and servers, networking and security solutions, and software remained in demand in 2022. "These tendencies show that companies have continued with modernization and digitalization projects, invested in technological improvements of workplaces and processes," stated Ž. Baušys. Last year, ACC Distribution's sales of business-oriented products increased by about 10%.
Entering the smartphone market and developing sustainable energy infrastructure are the main keys to the company's renewal
According to Ž. Baušys, ACC Distribution aims to be a gateway to future technologies. Therefore, every year it purposefully implements the renewal strategy and expands the range of represented technological brands. In 2022, the company signed 26 new cooperation agreements with electronic equipment manufacturers, which generated more than 6% of total revenue. It is estimated that the renewal strategy will enable the company to generate more than 10% of total revenues in 2023, which is more than EUR 40 million.
This year's growth is expected to be mainly affected by the sales of OnePlus and Xiaomi mobile smartphones launched in 2022. According to the market research company BRC Group, ACC Distribution already had a 10% share of the Baltic smartphone market in the first quarter of this year.
In 2022, the company further expanded its sales of electric vehicle charging stations Wallbox, added Trina Solar panels and Huawei inverters to its product range, and as of 2023 also started selling Sungrow inverters and other products. As demand for electric mobility and sustainable energy products is growing, the development in these areas is expected to have a significant impact on the company's revenue growth this year.
Strong focus on modernizing our operations
"In order to remain one of the market leaders, it is necessary to continuously upgrade not only our product range but also our operational processes," said the CEO of ACC Distribution. In 2022, the company invested in new warehouse and inventory management systems. The warehouse management system will allow the company to manage its warehouse processes more efficiently and offer new services to its partners. Moreover, the inventory management system aims to control the ordering process in a more systematic way and ensure higher availability of the company's most popular products.
Ž. Baušys also mentioned the main technological project for the next few years — ACME Group will be replacing its Enterprise Resource Planning (ERP) system. "We have already outgrown the existing solutions; therefore, we will strive to integrate the most advanced market practices and technologies. The upgrade will lead to efficient internal processes and more effective cooperation with our partners," stated Ž. Baušys.
Need help building and scaling your company?